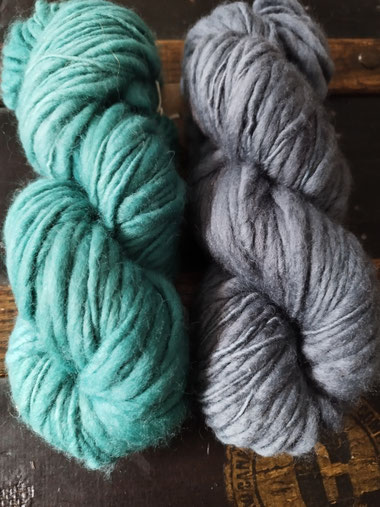 What does 2023 mean for you? Is it the promise of peace? Learning a new skill or hobby? Keeping fit (I did couch to 5K a couple of years ago and I am still running, so that one was a definite win!!!) Or will it be something more life changing? A change of job or an exciting new career? Relocating yourself (and your loved ones) to some far-flung destination? 
Here at Sherwood Yarn it is more simple, in 2023 I aim to write on my blog (it's been a while, please don't judge me), to complete more of my WIPs (that means works in progress… if you are new to knitting there are lots of acronyms to learn… don't worry we are here to help!), to write up more of my designs ( and meet more of my lovely customers in person and not just virtually… )
Last year I was fortunate enough to exhibit at Sherwood Forest, the spiritual home of Sherwood Yarn and more recently at the Winter Craft Fair in the medieval splendour of Southwell Minster. It was fantastic to meet so many fellow knitters and share your passion for our wonderful craft. Our new shawl patterns and kits, Brackenhurst, Maythorne and Burgage were a huge success, knit in Will, Papplewick and Limestone… We will be sharing these Shetland inspired shawls on our website soon… 
One thing that became apparent, not everyone knits (this may be stating the obvious…. but please stay with me…) however most of our visitors admired the colours, squished the squishiest of yarn and swirled our swirliest (is that even a word?) of shawls. 
I was lucky that my mother was an excellent knitter (who had learnt her skills from a much-loved Aunt) and passed on her knitting skills to me…. A crocheter she was not, and I had to learn this skill from a dusty old library book when I was about ten years old (unfortunately this was way before YouTube, where you can learn just about anything). I'm sure we all have our stories of how we learnt to knit… please share in the comments section – I'd love to know!
This got me thinking, why not design a range that starts with the very basic skills to create beautiful accessories, allowing a beginner to hone these skills and then move forward onto the next stage… gaining confidence in each step as they progress… whilst in the process using beautiful hand-dyed yarn! 
Here is where the design process begins…. Which yarn? ……. Colour? …… Stitch?  STOP it's supposed to be for a beginner ……. Start again……
---